I've had the pleasure of meeting two authors who have written books about how they survived trauma. Their books are "true story memoirs" that beautifully illustrate the resilience of how to cope with trauma and survive. These are amazing stories written by amazing women. I encourage you to read their books to gain healing tips on how to resolve unresolved trauma.
Then I Am Strong: Moving From My Mother's Daughter to God's Child
by Me
g Blaine Corrigan
Meg Blaine Corrigan has overcome longstanding emotional and physical pain. Her distress deepened after she was raped when she was in her 20s . . . and advised to just "forget" the experience. This story is an insightful, humorous, and courageous look at the life of one girl growing up in a profoundly volatile family — an alcoholic mother, codependent father, and over-conscientious sister — as they live in the shadow of the bottle.
Untangled: A Story of Resilience, Courage, and Triumph
by Alexis Rose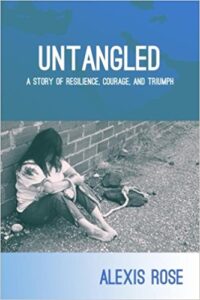 This is the story of facing the truth and risking the consequences of breaking the silence of inter-generational ritualistic abuse and mind control programming. Through years of self-exploration, Alexis Rose learned to accept the effects of the trauma that echoes through her daily life as PTSD. Ultimately, this book is about resilience; hope for victims who have suffered trauma and for the people who support them.
If I Could Tell You How It Feels: My Life Journey with PTSD
by Alexis Rose, Art by Janet Rosauer
Thi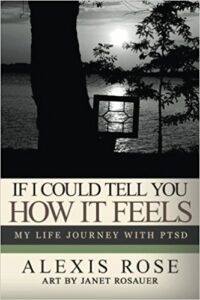 s book is a series of essays and poems about living authentically with post-traumatic stress disorder (PTSD). Alexis Rose takes us on a journey into the reality of living with triggers, flashbacks, and the challenges of working through trauma. Rose writes with intimate vulnerability about the tough subjects of family, friendships, loss, grief, parenting, and therapy.
These books are "must reads" and I encourage you to hear how difficult, yet enlightening, true healing can feel.
Never Give Up!
Please follow and like us: