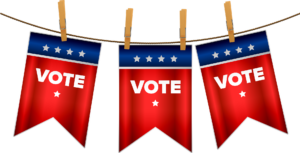 Dear Wellness Seekers:
After watching last night's presidential debate, I heard MSNBC commentator, Nicole Wallace, state that the debate was "abusive."  I agree with Nicole and am saddened to see our once proud democracy go down in flames. What did Nicole mean when she said the debate was abusive?
Here are some of the red flags and warning signs of an abuser and include but are not limited to:
Possessiveness:

Trump's red face and steely eyes were so obvious.

Unpredictability:

We've seen this in Trump's behaviors throughout his entire term.

A bad temper:

Trump does not like to be corrected or challenged.

Verbal abuse:

Both Trump and Biden were guilty.

Extremely controlling behavior:

Trump's constant interruptions were part of his game plan.

Antiquated beliefs about roles of women and men:  

Trump's beliefs are so out-of-date making him look entirely out-of-touch with reality.

Blaming the others for anything bad that happens:

Trump blamed Biden for everything that has gone wrong in our country, including racism, riots and protests, COVID-19, and climate change.

Embarrassment or humiliation of the victim in front of others:

Trump voraciously defiled and accused Biden throughout the debate.
I admit that this president has successfully made me feel hopeless and totally out-of-control – but not anymore. After watching the presidential debate I am convinced that Trump is a sociopath-narcissistic, self-absorbed, dishonest man. Voters in 2016 knew what he was like and he was trounced by popular vote by 3 million votes. (Speaking of out-of-date, the electoral college needs to be demolished. Let the people speak!)
The one tool I have to keep me sane is my right to vote, and I will not let anyone take that right away from me. NEVER!
If you are feeling hopeless and terrified, please take action and vote. It is the only way we can find hope in our country.
Never Give Up!
Alexis
__________________________________
Alexis Acker-Halbur is an award-winning author and medical miracle. Child abuse made her seriously ill and put her in harm's way many times. She survived and shares her experiences and tools with women and men who have been traumatized. To order her book, Never Give Up: Break the Connection Between Stress and Illness, click here, or her newly published fictional novel, THE BEAR: In the Middle of Between click here.